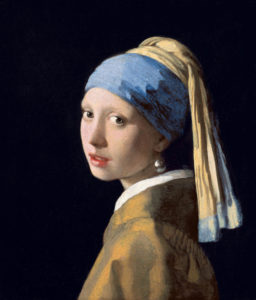 I was reading this Google Editorial What's so special about Vermeer's Girl with a Pearl Earring?
It reminded me of one day in New York (probably in my 2nd year there) I found I'd got a free Saturday. So, as I had an annual membership of the Met (top tip – you can actually get in for free – you don't need to pay the $25 per visit fee that they promote – that's optional – they just require a donation), I made it a quest to chase down every Vermeer in New York.
Vermeer didn't create a lot of paintings so they're pretty rare to find.
There's actually a website that lists where all the Vermeers are!
Turned out there were 7 in New York – 5 at the Met and 2 at the Frick Collection.